MeshMail
Works for Direct Selling Organizations
Simple, Powerful, engaging
​video communications for Independent Business Owners
MeshMail is the next evolution in direct seller communications.
​Video email so easy, yet so powerful, you'll use it for much more than marketing.

MeshMail is bulk email with the marketing budget in mind. We provide Unlimited Email Sends and Unlimited Contact Uploads ​for one fixed all-inclusive monthly price.

Store any and all of your media, content and documents in your own secure cloud. ​ We don't limit the amount stored or charge you extra for storing it.

Information is the new currency of business. ​

MeshMail tells you in real time if your audience likes your message, how they are reacting to it, are they forwarding it on and if so to who...plus much much more.
---

​Video Communications Built for Direct Selling
MeshWorks is a communications company that develops video messaging tools, media management and cloud storage services as well as data analytics solutions for the business of direct selling.

​​We offer the most unique, simple, dynamic and powerful video communications solution servicing the largest enterprise organization or the one independent business owner.
---

​Tell Your Story Like Never Before

​You Only Have Seconds to Grab Their Attention

Why waste time, energy and money on messages that never get read?

​MeshMail's Inbox is so inviting your audience can't help but hit "play".

​

Yours to Brand

​MeshMail is the complete private branded video email solution built for the direct seller and their brand. Every element of the message experience is yours to control. MeshMail simply becomes your brand.
Why MeshMail?

MeshMail is the only email product offering multiple video players in one message field.

​

MeshMail has five

call-to-actions

so you can drive the audience to the end result you're seeking.

MeshMail is also the only video email solution that lets you add attachments with the freedom of sending any size file you want. It's business without limits!

​

​

MeshMail is the next evolution in direct selling communications.Video email so easy, yet so powerful, you'll use it for:

Sales
Training
Surveys
Support Services
Personal Engagement
---

​Video Email Marketing Evolved
Video marketing has the highest ROI of all digital marketing channels.
Using MeshMail, your campaigns can achieve 60% view rates on average.
​From mass market advertising campaigns to a meaningful personal message,
​MeshMail is your unlimited way to engage.
---

​Contact Management

Uploading your contact lists is as easy as drag and drop.

​
​Simply drag your CSV or XLS file into the uploader and MeshMail takes care of the rest.


​Content Management Solution

Store virtually any type of video, PowerPoint, photo or document in any size file you wish.
​.MeshMail's media management solution


is easy and unlimited.

​
---
​MeshMail takes the worry out of managing your contacts and bulk emailing list
---

​
​1-to-1 or 1-to-Unlimited
MeshMail gives each individual user the ability to send video emails on a 1-to-1 or 1-to-Unlimited basis whenever they want. The MeshMail SMTP network provides the best in deliverability and video email management.

​With MeshMail, the Independent Business Owner can email market like the big boys!

Performance Reporting

Just tracking the number of email sends or opens you have is not enough; your business needs to know the whole story.

MeshMail gives you real-time understanding of how every element of your message is performing.

Message Open Tracking
Video View Tracking
Viewing Details
Click Tracking
Click Details
---
​MeshMail is not like YouTube, Vimeo, or other social video services.
​MeshMail is your private communications channel where you are the producer, director and censor.
---
Powered by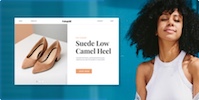 Create your own unique website with customizable templates.