Making a Message
---

​No Special Training Required
MeshMail is a simple, easy to use tool. We put the power of creation in your hands.
Anyone can make and send a MeshMail message in less time than it takes to make a cup of coffee!
---

​The Inbox

​Give Them a Sneak Peek

The Preview Screen is the biggest chance to grab attention and drive your audience to action...They'll Want to Watch!​

Its Your Brand

​Insert your corporate or product logo on the fly. With MeshMail you decide with every message sent what is best to showcase...

People trust logos they know...People open emails they trust!​

Tease Your Story

Your Teaser Message sets the stage for what's coming. Make them curious, demand urgency...

Make It a Grabber!

​

​
---
​The Intro Player
​Personal Engagement
​Drives Action, Revenue and Loyalty
​

The intro video is your chance to personally engage your audience and introduce the message you're about to present.

Record a personal introduction from any PC, Mac or Mobile Device or simply use any media from your library...you can even use YouTube if you like.

Intro Player Specs:

Accepts MP4, WMV, MOV & YouTube
Accepts any quality

​

Viewer Experience:

Full Screen Viewing
Fast Forward and Rewind Control

Click Image to Play
---

​Use the Intro Video to Engage Action​
Nothing is more powerful than a personal message recorded on the fly to drive action from your customer.
---

​The Primary Player
This is Your Canvas, Paint on it as You Wish
​The second player is considered the primary video screen. ​
Tell your personal story, present a product, rally your team or show a successful party. ​​
If you have a something to sell, members to reach or a training presentation to give...this is where it gets played!
Click Image to Play

​Primary Player Specs

Accepts MP4, WMV, MOV, PowerPoint or YouTube
Accepts Any Resolution ​


​Viewer Experience

Full Screen Viewing




Fast Forward and Rewind Control
---
​MeshMail
is a Great Training Tool
​Use your Intro Player in conjunction with your Primary Player for employee and client training presentations.
---

​​The Background
Make Every Element Count
The background is the area that wraps your video message.
Use your own JPEG or PNG images to fully customize the audience experience.
With MeshMail you are never locked into a limited number of experience templates.
---
​​
​
​A Call To Action
Click Image to Play

​
​Drive your Audience

​​MeshMail provides five Call-to-Action fields so you can drive immediate action from your audience.

You decide what action you want your audience to take with every message you send. You even can customize the action buttons to be the color of your brand.

Simply add the URL page address you want them to visit and give the action button a name…its that easy!

​
​​A Call to Action is a Call to Revenue
Call-to-Actions is your chance to sell one more item or gain one more member.
Call-to-Actions is your chance to claim the audiences immediate impulse to buy, join or learn more.
Call-to-Actions are great for linking to party calendars, product pages, shopping carts, or join now pages.

Never miss out on the power of impulse again!
---

​Attachments
---
Powered by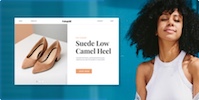 Create your own unique website with customizable templates.